Some links included here may be affiliate links, meaning we may earn a small monetary bonus from referring you to them. In no way does this increase the price you pay.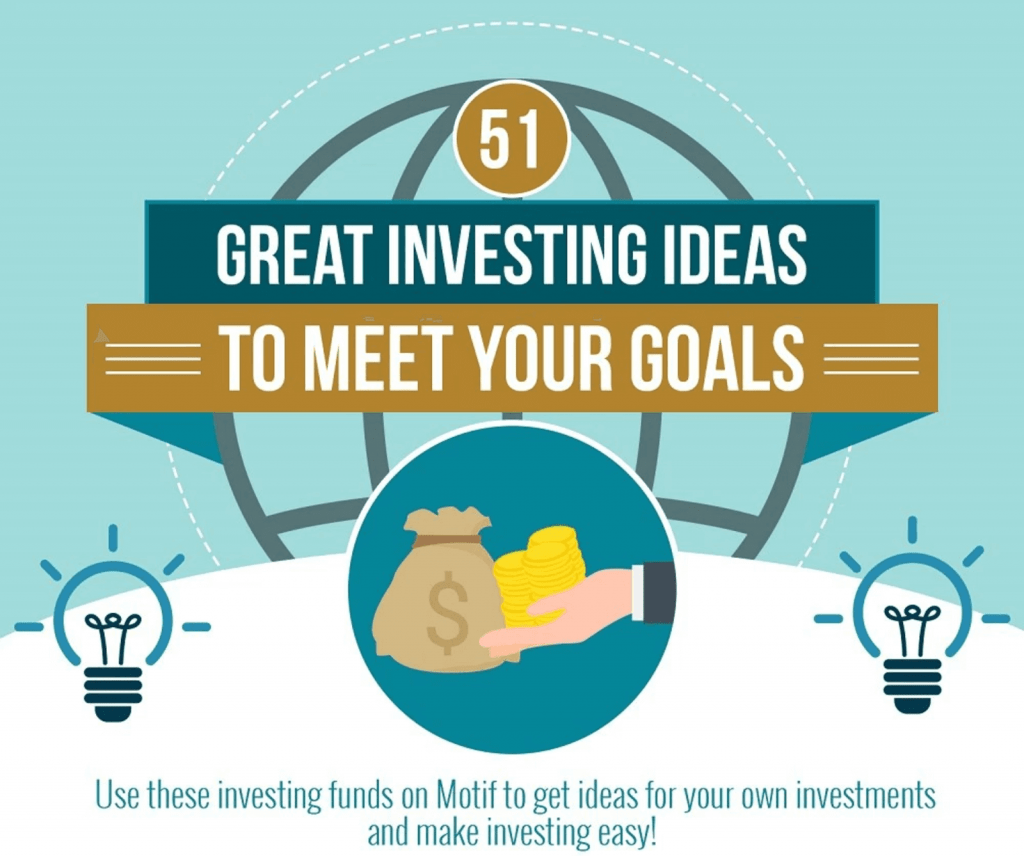 My friend Joseph Hogue of MyStockMarketBasics.com wrote this great guide to help you save for goals after paying off your debt. This post does contain affiliate links. Thanks for putting this together, Joseph!
Use this guide to make investing easy and reach your financial goals after achieving your freedom from debt.
It's a topic too often neglected on a lot of personal finance blogs. We spend so much time talking about budgeting and achieving that freedom from debt that little room is left for what to do afterwards.
In fact, what you do after paying off debt is just as important to reaching your financial goals. You see, debt is what holds you back from your goals. It's tough to move forward when you've got a mountain of credit cards holding you back.
But just getting rid of your debt won't help you move towards your goals. For that, you'll need to save money and invest it. For a lot of people, investing is a completely new concept and the waves of how-to advice coming at you from TV and the internet only makes it more confusing.
That's why I wanted to share some simple investing basics I've learned and how I use one of my favorite new investing tools to create an easy investing strategy.
How to Invest in 5 Easy Steps
As an investment analyst of more than a decade, I'm going to let you in on a dirty-little secret within the industry. Most of the investment analysis you see on TV and the web is purely for entertainment. The fact is that the majority of investors don't need more than a few simple rules to put together a solid investment plan.
The only reason for the unending drone of stock tips and investing strategies is…well, because all those viewers are worth a lot of money in advertising and fees. The average investor makes at least eight stock trades a year, that alone is worth $80 or more on even the cheapest online discount brokers.
You can get complicated if you like, but making investing as simple as possible means following these five basic rules.
Don't try to 'beat the market' just beat your goals by taking a long-term approach. Buy a group of stocks and funds, deposit money into your account regularly and don't sell your investments.
Invest in stocks, bonds, real estate and even in p2p investing to reduce your risk around any particular type of investment. These are called asset classes and they are the single biggest factor in your investment returns.
Within each asset class, make sure you invest in different sectors and different size companies. Investing only in one sector (i.e. tech stocks) leaves you exposed to catastrophe when just those stocks crash.
Watch those investing fees! While you save every month, you don't need to invest your money immediately. If you hold 20 stocks and buy them each month, that amounts to $2,400 a year just in trading fees. Hold off and invest your money every three or six months.
Get all the free money you can. Tax breaks like maxing out your 401k and IRA contributions are the easiest money you'll ever make. Don't forget to take advantage of 529 education plans and health savings accounts (HSA) as well.
How to Put these 5 Investing Basics to Work
Putting these five investing basics in action is made easier with my new favorite investing tool. Motif Investing is an online broker, allowing you to buy stocks and exchange traded funds (ETFs) as well as other investments.
What sets Motif apart is that instead of buying each stock individually, you group up to 30 stocks or ETFs together and buy them all with just one trade. Instead of paying up to $300 to buy them all, you pay just $10 each time you want to invest more money.
Motif makes it easy to find stocks to invest in and build a portfolio. All 12,000+ groups of stocks (called motifs) created by other investors are available and separated into 11 categories. All you need to do is pick a category and scroll through a couple of funds to find stock ideas for your own portfolio.
Say you wanted to invest in dividend stocks, just click 'Explore' and scroll to the 'Dividends' category. You can sort the motifs by one-year return, dividend yield, volatility or a number of metrics. Click on a fund to see what that investor is buying for your own ideas.
The infographic shows some of my favorite investing ideas and how to accomplish these using platforms like Motif and Robinhood (get a free stock with this link!)
You can customize your own group of investments to buy more of one particular stock or equal amounts of each. I usually suggest picking between 20 and 25 individual stocks and then investing in five or more ETFs. These are funds that hold hundreds of stocks within a theme and give you maximum diversification.
Make sure you invest in at least one bond fund, a couple of real estate investment trusts (REITs) for real estate exposure, and maybe a whole market fund.
Becoming debt-free is a huge accomplishment but only halfway to your financial goals. Don't make investing any more complicated than necessary and follow these five basic rules to get you started.
Motif Investing is perfect for this strategy because it helps you get that diversification with different investments and helps cut down on trading fees.
Joseph Hogue, CFA is an investment analyst and blogger. He runs six websites on topics including personal finance, investing, crowdfunding and making money from home. A veteran of the Marine Corps, he holds the Chartered Financial Analyst (CFA) designation and lives with his family in Medellin, Colombia.